Ecommerce Templates > General Help > Designers
Ecommerce Templates third party designers
We have compiled a list of external accredited partners who can offer a wide variety of design services for the ecommerce and regular templates. Please contact them with a full list of requirements and as much background information as possible.

Company
TwoDogs Design
Location
South West UK
Email
Contact
Adam / Mark
Website
TwoDogs Design
TwoDogs Design build websites that are user friendly, easy to navigate, professional and fully web standards compliant. All our sites are built bespoke from a customer brief using ideas and requests from our clients and are available to view throughout the build. We take the need to build a site fully compliant with the latest web standards very seriously as this helps with Search Engine Optimisation and having an amazing site which isn't seen by anyone due to poor, or old coding (using tables etc.) is a pointless, and possibly expensive mistake.
Based in the South West UK, we have many years of experience and have found ECT the best off-the-shelf ecommerce package by far with excellent features, ease of use, excellent support and great value for money – couple that with bespoke designs and years of marketing and sales experience and we think we are worth a call to discuss your web & graphic requirements.

---

Company
iCreativeMedia inc
Location
Illinois, USA
Email
Contact
Stacey King
Website
iCreativeMedia
iCreativeMedia Inc. specializes in ecommerce web design, ecommerce solutions, cartoon character illustrations and much more. We are proud to handle every graphic design / print media and web need for many companies. We are taking orders for postcards, business cards, magazine ads and all other print projects right now so contact us if you need assistance with your graphic design projects!
We definitely are not limited to baby websites, however we certainly do enjoy creating them and have a personal passion for making gorgeous websites and print media for companies that sell baby products!
---

Company
Windhill Design
Location
New Hampshire, USA
Email
Contact
Link Moser
Website
Windhill Design
Windhill Design has over 12 years experience developing e-commerce web sites for small businesses. We are a full-service design firm that offers custom solutions to clients interested in selling products and services online. Some of the services we offer are web design, web hosting, e-commerce consultation, print design, search engine optimization and marketing consulting.
Windhill Design is experienced with using the ECT shopping cart system for e-commerce web site development. We develop sites so that our clients can maintain them on their own with easy-to-use, web-based tools. Contact Windhill Design today to talk about your e-commerce project!
---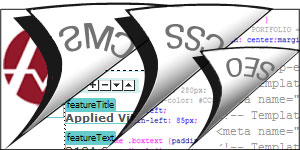 Company
Applied Web Vitals
Location
South Carolina, USA
Email
Contact
Dominic Taverniti
Website
Applied Web Vitals
Where is your business now? And where do you want to take it? E-commerce alone does not a successful business make. Sounds prophetic right? It's common sense and every business knows it . . . it's just easy to cut corners while trying to get where you want to go. We serve as a sounding board in the development process---testing your ideas, lending our experience and turning around a product that accomplishes your business objectives.
We put equal emphasis on 1) providing client accessibility to all aspects of the site, 2) writing standards compliant, cross-browser compatible code, and 3) building everything with search engine optimization as a cornerstone. This leaves the complexity and polish of the design as the primary variable in the project budget. We understand that a breathtaking design isn't always required for an effective e-commerce initiative. You're unique business needs and budget will dictate the design. The first three components are non-negotiable.
Applied Web Vitals works exclusively with ECT and Adobe Dreamweaver templates for all e-commerce website projects. Our advanced Dreamweaver template structure has been developed specifically for Adobe Contribute website template integration.
Thanks so much for taking the time to read about our views, methodologies and skills, as they relate to E-commerce Templates. We enjoy talking shop and would love to hear from you about your next e-commerce website project.
---

Company
w3Designs
Location
UK
Email
Contact
Barry Smith
Website
W3 Designs
w3designs offer full service e-commerce shopping cart solutions. w3designs are able to create unique, individual looking e-commerce sites for small, medium and large businesses. w3designs can assist you with a custom designed e-commerce template or with a complete e-commerce package.
w3designs will take your purchased e-commerce template and come up with a design which is uniquely yours. w3designs can design the complete look of your e-commerce website or if this is a new venture, w3designs also offer complete corporate image design, which includes Logo design as well as business cards, letterheads etc...
Any mods that are required are to be purchased by yourself before we can implement them. For example we will not set up a minicart unless you have purchased this from ECT or if it part of the original purchase.
After we have designed your online shop you will then be able to use any HTML editor for future maintenance should you choose to do this yourself.
---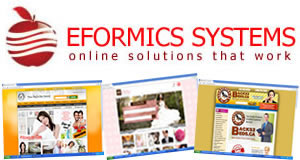 Company
Eformics Systems
Location
Canada
Email
Contact
Shamim Saifullah
Website
Eformics Systems
Eformics Systems is providing Web based IT Solutions since 2003. We specialize in customization and optimization of ECT shopping cart. Our focus is to serve affordable and professional web solutions to small and mid-sized businesses globally. We are a team of experienced programmers, graphic designers, Flash animators and business application consultants. Our cumulative experience in the IT Industry spans over 15 years of web related services including website designing, web application development, domain name registration, web hosting, mobile phone application, Facebook Fan Page application development, and many more web products.

Whether you are looking for professional website designs, quality web hosting, a business email hosting solution, or just want to ensure your domain name is registered, we have a solution for you.

Choosing us as your web service provider means you only need to deal with one party for all your online needs. No more running around between web designers, hosting companies and domain registration. We are accountable for all your services and as a result, can give you better quality control and quicker service delivery.
We have accomplished several E-Commerce (ECT) projects and we would like you to check out our portfolio to find out how we can implement your ideas into a reality.
---