Microsoft Expression Web and Ecommerce Templates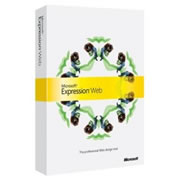 It is possible to use Expression Web with the shopping cart software from Ecommerce Templates. We have integrated our shopping cart software into professionally designed Expression Web templates, these are CSS based and are XHTML valid. It is also possible to use your own design in Expression Web and integrate the Generic shopping cart.
The price of the software is $159 for the shopping cart integrated into the Expression Web template.
Use our CSS based Expression Web templates with shopping cart integrated
We have prepared a number of CSS based layouts for Expression Web users. These include a dwt file for making global changes so updates to the site can be made efficiently whilst maintaining unique content on each page through use of Editable Regions. The layouts are XHTML valid, come with a full set of png files and a commented CSS file.
View Expression Web Shopping Cart Software
Integrating the shopping cart into an existing design using Expression Web
If you do not want to work from one of our pre-designed templates, it is possible to integrate our shopping cart software into an existing design you have set up or even one of the CSS templates that comes with Expression Web.
We have set up a tutorial for using our Generic version with Expression Web, and that will walk you through the integration steps. You will need a copy of the Generic shopping cart (for Dreamweaver or Frontpage, it doesn't matter) and a copy of Expression Web.
If you would prefer us to do the integration for you then that is also possible, and the service can be purchased through our store tools page.
Using our Ecommerce Templates with Expression Web
One of the great features of Expression Web is the use of a global design file (dwt - dynamic web template) for making site wide changes from one location. As Dreamweaver also uses the dwt file it is quite easy to edit Dreamweaver templates in Expression Web. We have a tutorial below outlining the steps required. You will need one of our Dreamweaver Ecommerce Templates and a copy of Expression Web.
Note: Dreamweaver Library Items are not available in Expression Web so these are treated as regular editable regions. Be sure to select Site > Site Settings in Expression Web and check the box for Manage the web using hidden metadata files or the dwt file will not update pages that are attached to the main template.