QuickBooks / Sage 50 (Peachtree) & Ecommerce Templates
There are a number of third party companies which offer integration with QuickBooks and Sage 50 (Peachtree) accounting software with the Ecommerce Templates shopping cart. Please visit these partner sites to find more about how they work and how much they charge. If you have any questions, please contact the respective companies.
Cartspan
CartSpan is an easy-to-use bi-directional interface for U.S. versions of QuickBooks, Sage 50 (Peachtree), and FrontAccounting ERP that will import orders from Ecommerce Templates and update item prices and quantity-available in the cart. This frees you from the burden of re-keying order information into the accounting system and helps prevent the over-committing of inventory to Web customers. See more details at http://cartspan.com.
CartSpan also accounts for incremental pricing associated with item options, as well as any associated handling charges, to ensure that your incoming transactions are correct.
An attractive feature, unique to ECT, is CartSpan's ability to dynamically create Item Names to be imported into accounting by concatentating option mneumonics. In laymans terms, a customer purchasing a large blue shirt can have CartSpan import an Item ID as 'SHIRT-BLUE-LARGE'; Thus eliminating the need to configure a separate item record in the cart for each possible variation.
CartSpan customers are happy. Says Ron Lane of BoltMax - Industrial Fastener Supply:
"For over two years I searched for some type of integration to my accounting until happening upon the CartSpan product. 'Out-of-the-box' it didn't solve all of my business problems, and I didn't expect it to as I sell in different packaging units on my website. To my surprise, the CartSpan organization listened to my requirements and was willing to extend their product to support unit-of-measure conversion going to-and-from the cart. The benefit to me was huge. No longer did I have to manage two SKUs for the same item, or do item conversions for web orders before manually keying them into accounting."
The 10 day trial includes installation and configuration assistance; you pay nothing until you see orders importing into the accounting system to your satisfaction. There are no limitations with respect to the number of orders or supporting transactions you can import during the trial.

---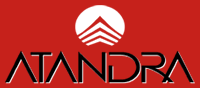 Atandra
Streamline order management between your Ecommerce Templates online store and QuickBooks. T-HUB order manager for Ecommerce Templates provides a simple interface to download Ecommerce Templates orders into QuickBooks. T-HUB integrates Ecommerce Templates orders with shipping software from FedEx, UPS or USPS (Endicia Dazzle).
See more details at http://www.atandra.com/quickbooks-ecommerce-templates-integration-thub.html
---

Big Red Consulting
Big Red Consulting has been offering products for 12 years, since 2001, consistently adding new products and expanding & refining existing products. They are located in Sunnyvale, CA in the heart of Silicon Valley.
The IIF Transaction Creator is their first and flagship product, offering the ability to import from various data sources into QuickBooks. Use the IIF Transaction Creator to import transactions based on excel worksheet data and other text files. It includes an option to work with the Ecommerce Templates CSV "order details" download file format. It imports that detailed data into Excel and reformats it so that it is ready for QuickBooks. You can then review and even alter the resulting worksheet and then use the addin to convert it into an IIF file for import directly into your registers.
See more details at http://bigredconsulting.com/products/iif-transaction-creator-for-quickbooks/