Ecommerce Templates > Newsletter > April 2017
Ecommerce Templates Newsletter April 2017
Welcome to the April 2017 Ecommerce Templates newsletter
Welcome to the April edition of the Ecommerce Templates Newsletter where we are bring news of the new 6.7 (BETA) release, a couple of really important tips for your store and some great looking customer sites.
Version 6.7 (BETA) Release
ECT Version 6.7 is available as a BETA Release and contains the following new features...
Vacation / holiday setting in the admin
Set headers for category pages as well product pages
Define minimum purchase quantity per product
Sort by product sku
New Update Totals feature
Overhaul of wish list / gift registry system
Date picker product option
Minimum Quantity Per Product
Click on the table tennis ball Quick Buy or Details here to see it in action. The minimum quantity is set in the Quick Entry drop down menu of the product admin page and is available in the csv file upload.
Date Picker product option
Great for events, courses, vacations - anything really that requires a calendar option. Choose the Quick Buy or Details here to select a date. Past dates and specific days can be disabled if required.
Wish List / Gift Registry overhaul
Feel free to set up a customer account here and then visit the product, product detail and client login pages to see the exciting new changes we have added.
New Update Totals feature
While you're on the cart page try changing the quantity of an item in the cart or choose a State from the shipping estimator to see how we've improved the user experience here.
Category Page Headers
You can now add headers for categories that contain sub-categories - this was only available for categories which contained products previously but due to popular demand we have extended the feature.
View more information on all the features, along with screenshots at the Version 6.7 (BETA) forum thread.
Responsive Design Upgrade Service / Site Makeovers
We have been carrying out a lot of site makeovers recently and helping people to switch their stores to mobile friendly responsive designs. Here are a couple of examples of stores whose owners have kindly let us showcase their new stores.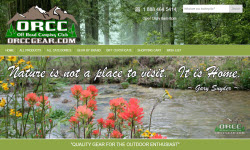 This great looking store was originally based on the Responsive Styles theme. It really shows off the diverse product line perfectly and with it being tablet and smartphone friendly too, it's a fantastic fit for those on the go...(View Store)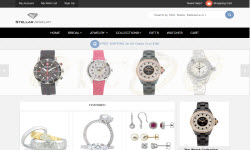 This is such a stylish looking store. Built on the popular Responsive Cards theme, it uses the built-in mega menu and functions perfectly on mobile devices. Check out the cool scrolling navigation too...(View Store)
Switch to HTTPS
This is a real hot topic right now and we wanted to provide some guidance for those store owners considering switching their site over to https.
Why is it important?
Newer browsers will show an insecure icon on pages with any kind of password required login
Google will be giving a small ranking boost to https pages (read more)
It is a requirement for most payment methods (at least on checkout)
Visitors are beginning to expect the padlock icon on ecommerce sites
Your competitors may have already made the switch or are considering it
You will need your own SSL certificate, which your host can install for you. We have provided some tips and guidance here in our forum post and please post there if you have any questions.
New Designs and Versions
We now have the Wordpress version of our best selling theme, Responsive Styles available for purchase. We have also given the popular Responsive Cards a face-lift with a choice of home page layouts and improved product formatting.
Updaters
Updaters as always are available from our updaters page - it doesn't matter which version you are currently running, you can always update to the latest and greatest without going through all previous versions first. If you want to be informed automatically of the new features included in the updaters you can subscribe to the Updater forum - that means you'll receive an email each time a new post is added.