Ecommerce Templates > ASP Version Help > Payment Processors > NMI
NMI and Ecommerce Templates
After creating your account with NMI go to your Ecommerce Templates control panel and click on Payment Providers > NMI. Fill in the details as shown below.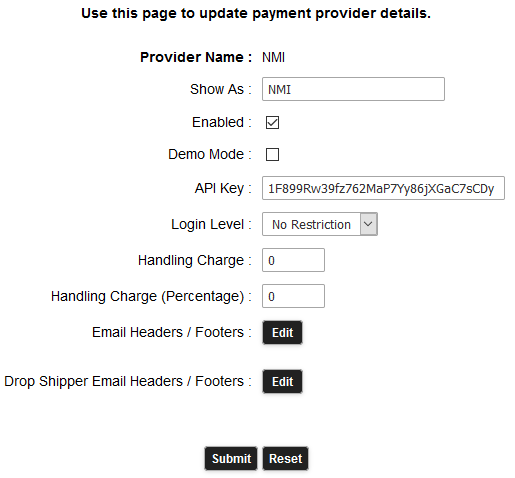 In the box API Key you will need to place your the API Key provided to you by NMI.
NMI Provides support for either Authorize and Capture where authorization and capturing of payment is carried out in one step. Or Anthorize Only which will only authorize the payment and allow you to capture funds later in the NMI admin.